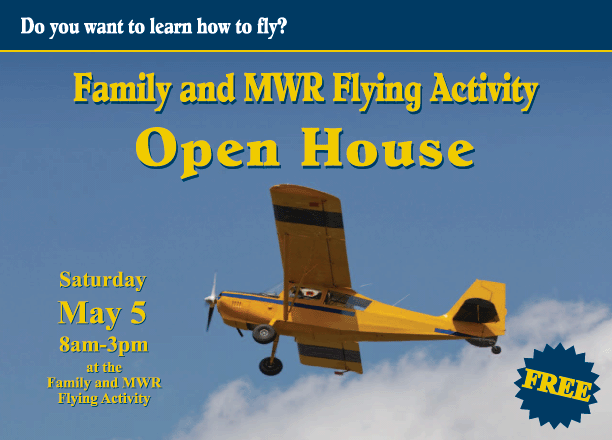 Adults can take an introductory ride for just $30 each and children 12 and under can fly for only $25 each.
* Certified Flight Instructors will be on hand to answer questions on becoming a pilot.
* FREE food and drinks while supplies last.
The Family and MWR Flying Activity is located off Rideout Road South after entering Gate 9. Turn right at Hale Road and follow to Flying Activity.